---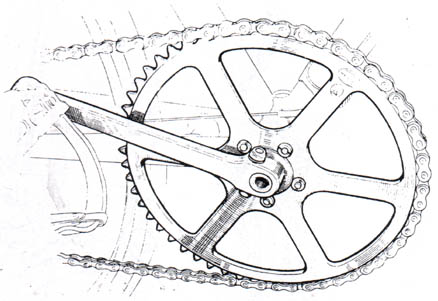 Since T.A.'s chainwheels were compatible with Magistroni's (and almost everyone else's) 5-pin and 3-arm cranks, it was only logical that one might use the substantially lighter aluminum T.A. chainwheels with the stronger steel crankarms, as in the single-chainwheel setup above, from Raphael Geminiani's bike for the 23rd stage of the 1958 Tour de France.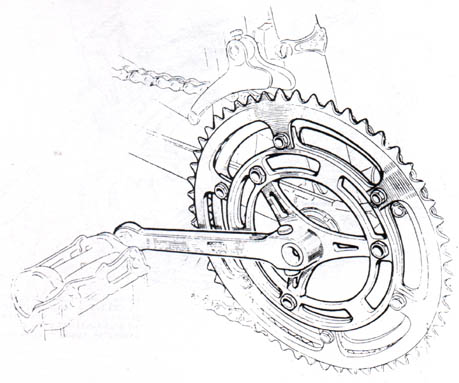 In fact, Charly Gaul won the 1958 TdF on Magistroni cranks with chainwheels and adapter licensed from T.A. - the mounting hardware is Magistroni's concave 11mm steel bolts.
Here's another example of an obvious T.A./Magistroni collaboration - T.A. "criterium" pattern chainwheels stamped "Magistroni", mounted on a somewhat T.A.-esque "adapteur", with Magistroni-style concave bolts, mounted on a Magistroni crankset. Nice.
---